We can provide breakfast daily.
In July and August, we are happy to get your fresh bread and pastries daily from the local bakery.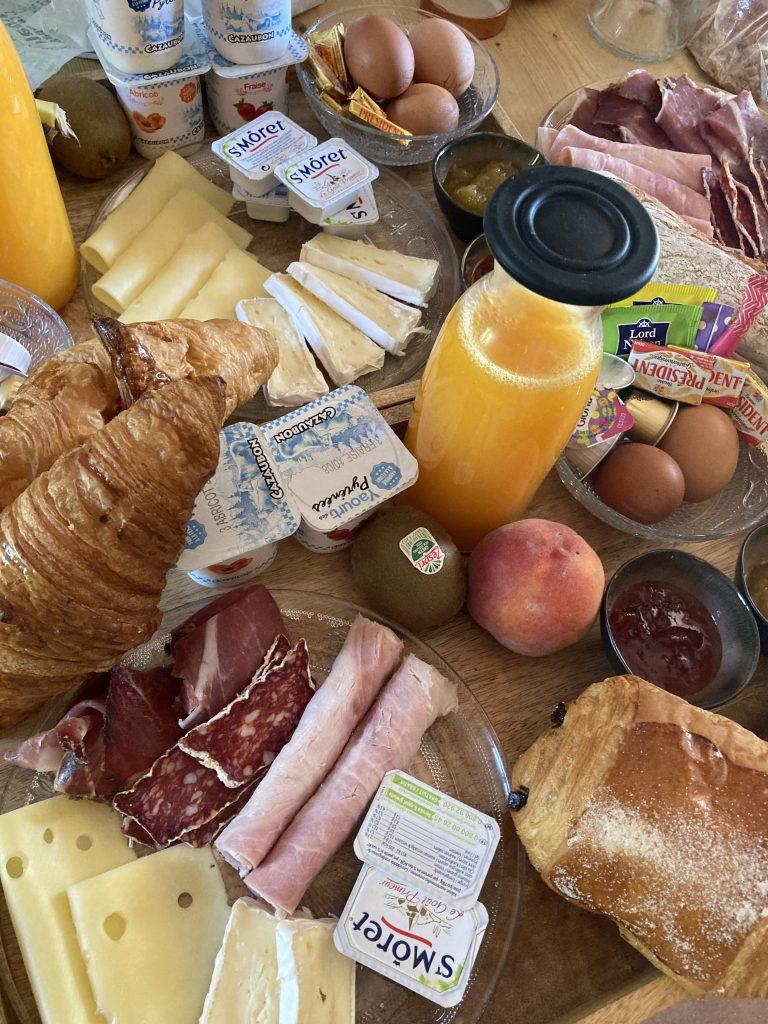 On the day of arrival, we can also provide a home-cooked meal, so that you can enjoy a nice meal after a long journey.
In July and August, we also offer table d'hôte 3x/week.
If you have any other wishes (bouquet of flowers, champagne or a local "Blanquette de Limoux", a (birthday) cake, etc.. ...), feel free to ask, we'll be happy to see what we can do.